As the crisp autumn air sets in and the leaves change colors, it's the perfect time to embrace the world of non-alcoholic cocktails. At The Mindful Drinking Co., we are passionate about celebrating mindful drinking, and this Sober October, we have a range of delicious non-alcoholic concoctions that will tantalize your taste buds without compromising your commitment to sobriety.

Pentire Adrift Apple & Thyme
Indulge in the harmonious blend of sweetness and acidity with the Pentire Adrift cocktail. The Adrift aromatics perfectly complement the freshness of thyme and apple.
Ingredients:
2oz Pentire Adrift
2oz fresh organic apple juice
1 tsp raw honey
Lemon wedge
Splash of soda water
Thin slice of apple
Sprig of thyme

Directions:
Measure the Pentire Adrift, apple juice, and honey into your desired glass.
Squeeze and drop in the lemon wedge.
Stir well before adding ice and a splash of soda water.
Garnish with a thin slice of apple and a sprig of thyme.

Golden Hour Highball
For a refreshing highball with a zing of lemon and the warmth of ginger, try the Golden Hour cocktail. It's the perfect companion for a cozy evening by the fireplace.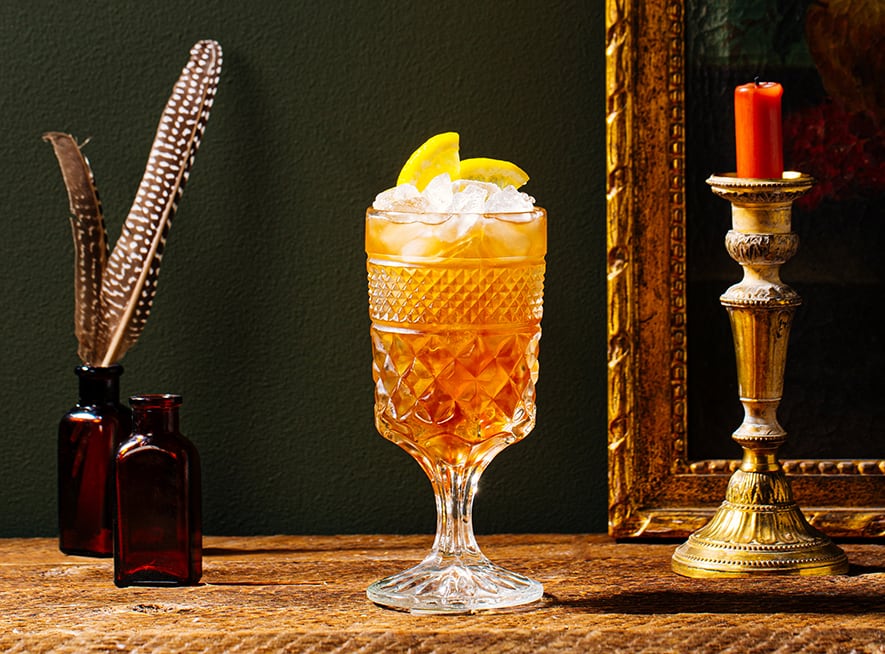 Ingredients:
½ oz lemon juice
Dry ginger beer (to top)
Lemon wedge (for garnish)
Directions:
Pour The Pathfinder and lemon juice into a highball glass filled with ice.
Stir gently to combine.
Top with dry ginger beer.
Garnish with a lemon wedge.
Maple Old Fashioned
Indulge in the rich, smoky flavors of a classic Old Fashioned with a maple twist. The Maple Old Fashioned is a sophisticated and satisfying choice for Sober October.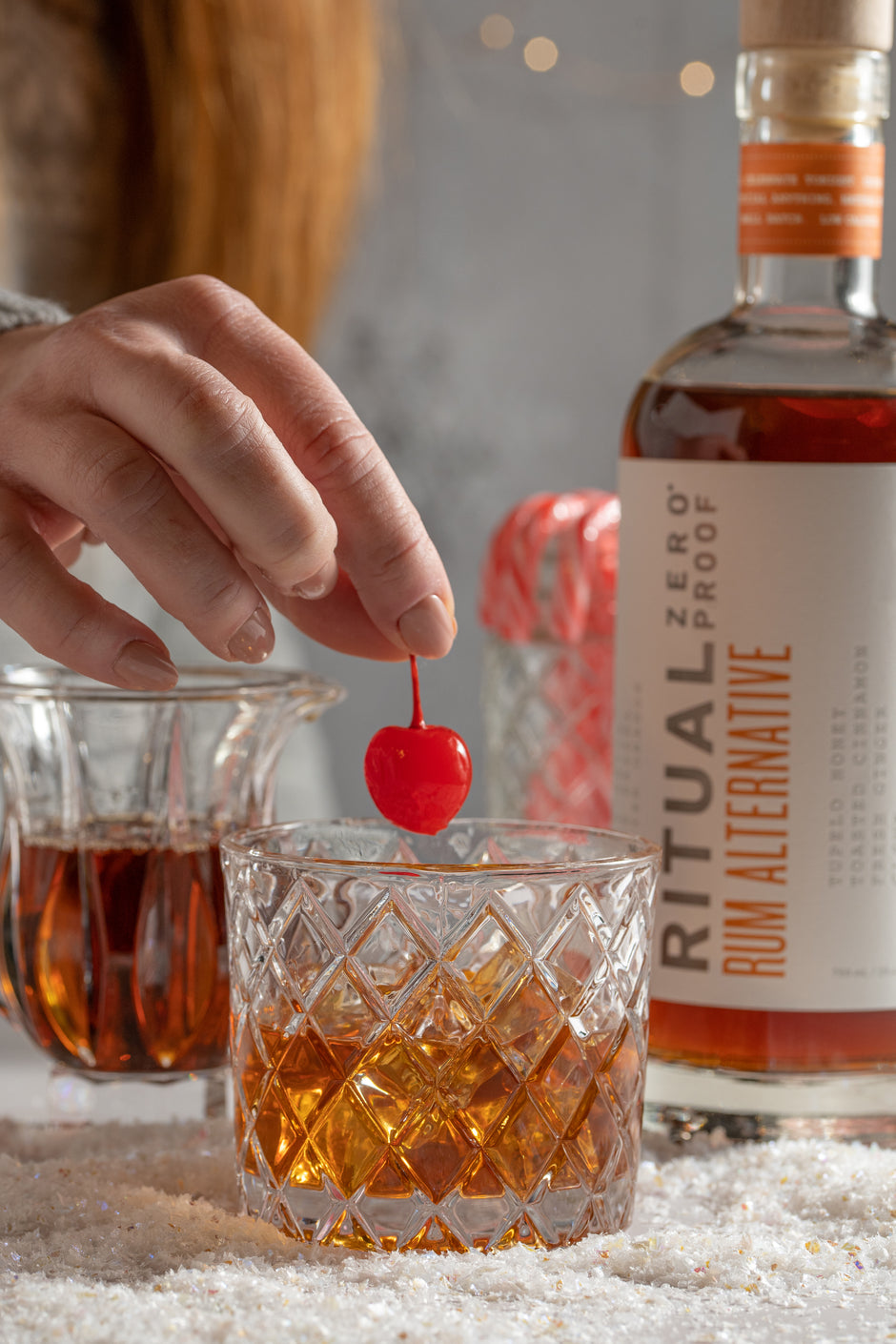 Ingredients:
½ oz maple syrup
3-5 dashes of bitters
Orange peel and cherry (for garnish)
Directions:
In a mixing glass with ice, combine the Ritual Whiskey Alternative, maple syrup, and bitters.
Stir well until chilled.
Strain over ice in a rocks glass.
Garnish with an orange peel and cherry.
Autumn's Child
Celebrate the essence of autumn with the Autumn's Child cocktail. This delightful blend highlights the flavors of bourbon or tequila, complemented by the essence of autumn fruits and spices.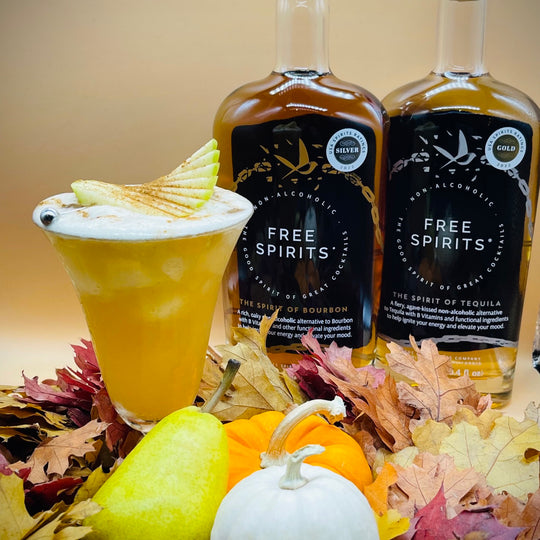 Ingredients:
Directions:
Add all ingredients to an iced cocktail shaker.
Shake the mixture 3 or 4 times to integrate the ingredients.
Pour the cocktail into a tall glass.
Garnish with a slice of apple and a dusting of pumpkin spice.
At The Mindful Drinking Co., we believe that enjoying fall cocktails doesn't have to include alcohol. Our curated selection of non-alcoholic spirits and mixers ensures that you can savor the flavors of the season without compromise. So, this Sober October, embrace mindful drinking and raise your glass to a delicious and alcohol-free October! Cheers to a flavorful and vibrant autumn. 🍁🍹